---
The "International Innovative Drug Technology Development Forum" of Shenzhen Bay Laboratory was successfully held
---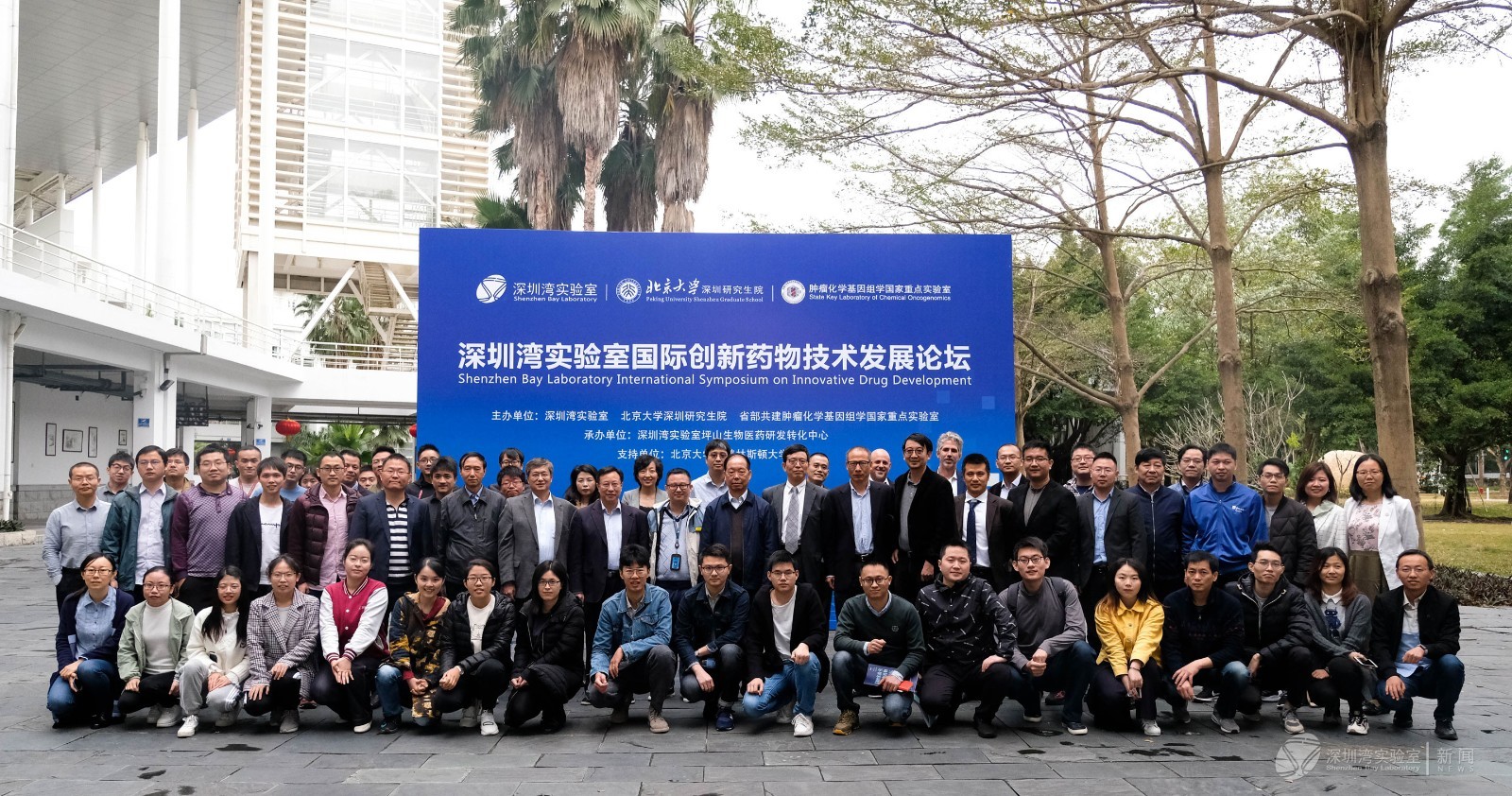 On January 2020, 1, the "International Innovative Drug Technology Development Forum" of Shenzhen Bay Laboratory was successfully held in Conference Room 17, Building E, Shenzhen Graduate School of Peking University, and achieved a complete success. The forum was co-sponsored by Shenzhen Bay Laboratory, Shenzhen Graduate School of Peking University, and the State Key Laboratory of Oncology Chemical Genomics, organized by Shenzhen Bay Laboratory Pingshan Biomedical R&D and Transformation Center, and Peking University and Princeton University as academic support units.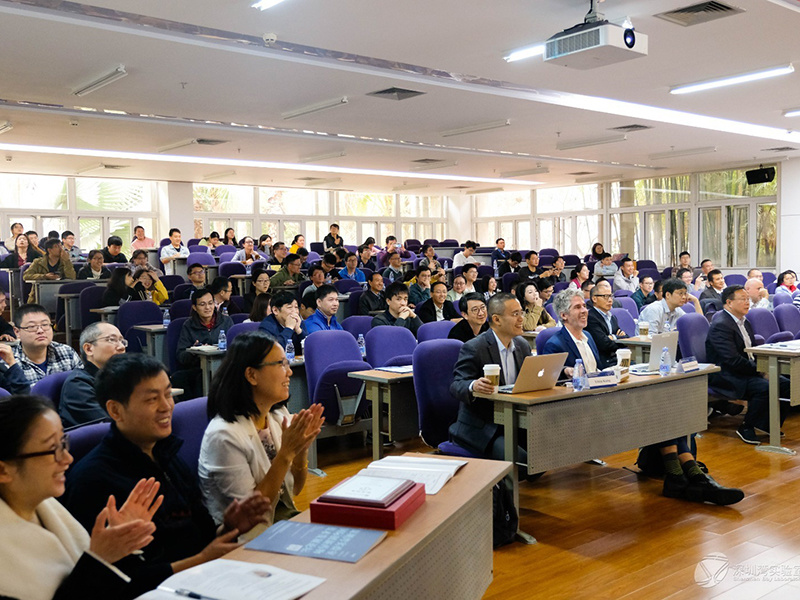 The forum invited Academician Chen Xuesi, Changchun Institute of Applied Chemistry, Chinese Academy of Sciences, Professor Ming-Rong Zhang, National Quantum Science Research and Technology Development Agency of Japan, Bai Hua, former chairman of Zhejiang Hisun Pharmaceutical Co., Ltd., Professor Joshua Rabinowitz, Professor Yibin Kang, Professor Zemer Gitai of Princeton University, Dr. Wu Junjun of Shenzhen Salubris Pharmaceutical Co., Ltd. Dr. Li Guolin of Shenzhen GaoTejia Investment Group Co., Ltd. and Dr. Wang Yong of China Resources Sanjiu Pharmaceutical Co., Ltd. served as the speakers of the forum, and the speakers introduced their research progress and plans in detail. The participants actively asked questions, spoke and discussed, and the atmosphere was warm.
Wu Yundong, Executive Deputy Director of Shenzhen Bay Laboratory, presided over and delivered an opening speech. Academician Wu Yundong extended a warm welcome to the guests, introduced the development and overview of Shenzhen Bay Laboratory, and emphasized that Shenzhen Bay Laboratory will attract and gather outstanding talents at home and abroad with a better and faster development to promote the vigorous development of biology, medicine and chemistry in the Greater Bay Area.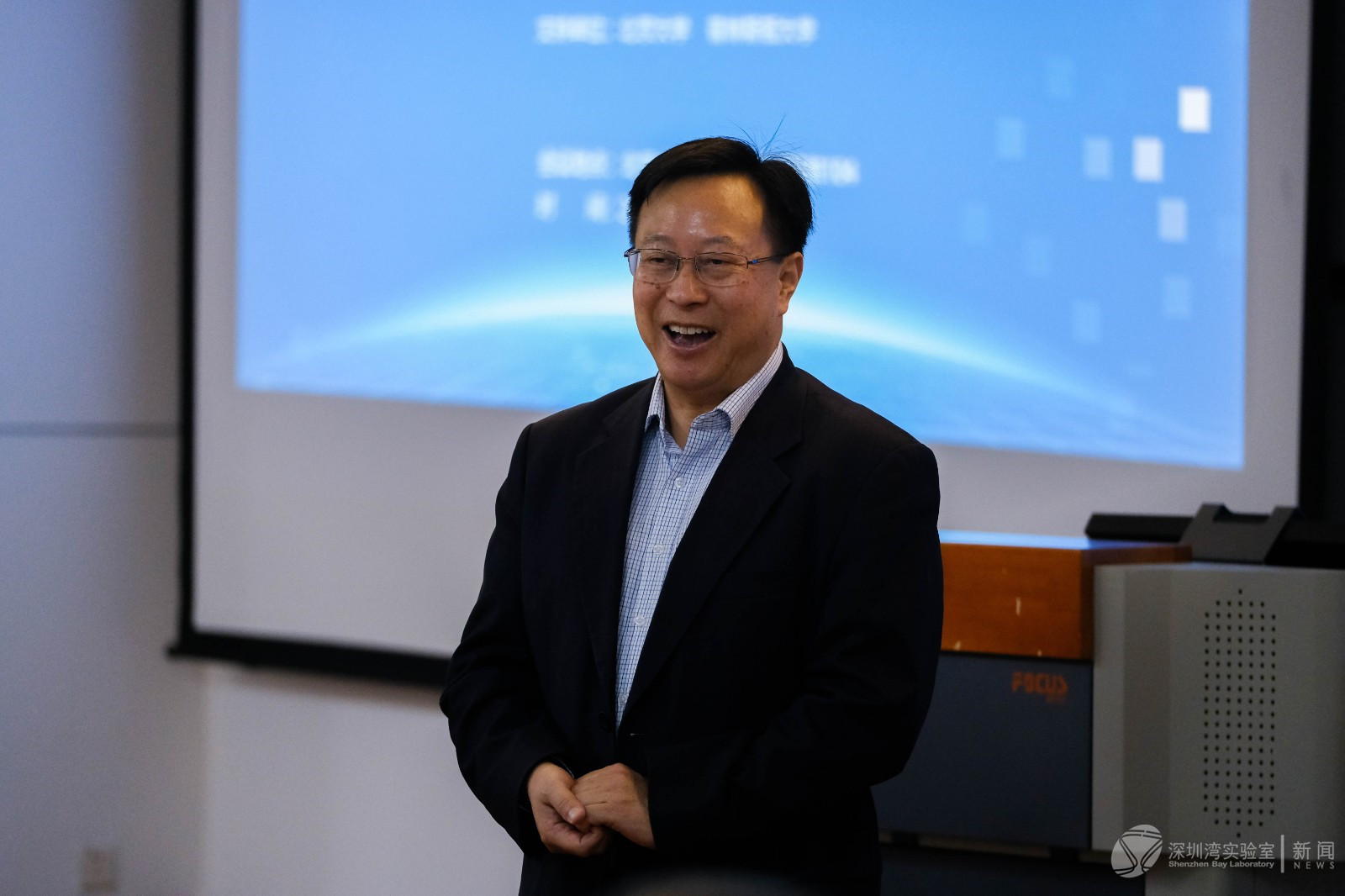 After the opening ceremony, there was a lecture session of Nanyan first. Academician Chen Xuesi brought an academic report on "Anti-tumor Polymer Equipped with Nanomedicine". As the host of the Nanyan lecture, Academician Wu Yundong awarded the "Nanyan Lecture Honorary Certificate" to Academician Chen Xuesi.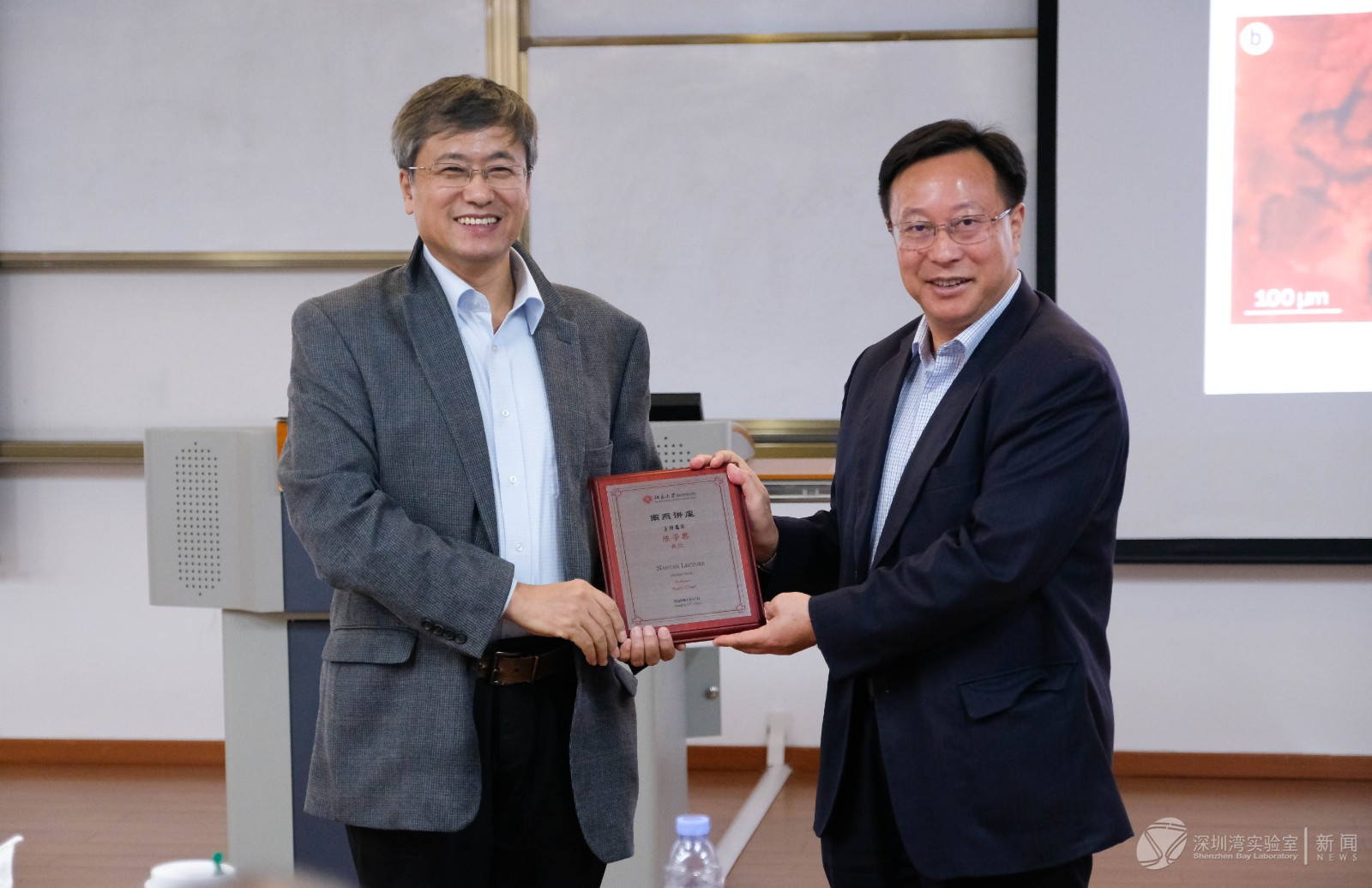 After Nan Yan's lecture, the next forum sessions were chaired by Professor Huang Yong and Professor Li Zigang respectively. The guests of the forum brought "A Platform of Radiopharmaceuticals Development for Positron Emission Tomography Imaging and Targeted Radionuclide Therapy Studies", "The Transformation of China's Pharmaceutical Industry Forced New Drug R&D" and "Targeting NADPH" "Tinaglmetabolism1 Suppresses Triple-Negative Breast Cancer by Simultaneously Inhibiting Integrin/FAK and EGFR Signaling", "From Bugs to Drugs", "New Drug Development in the New Pharmaceutical Landscape", "The Evolution of the Pharmaceutical Investment Logic" and "The New Drug Development in the New Pharmaceutical Landscape" and other thematic reports.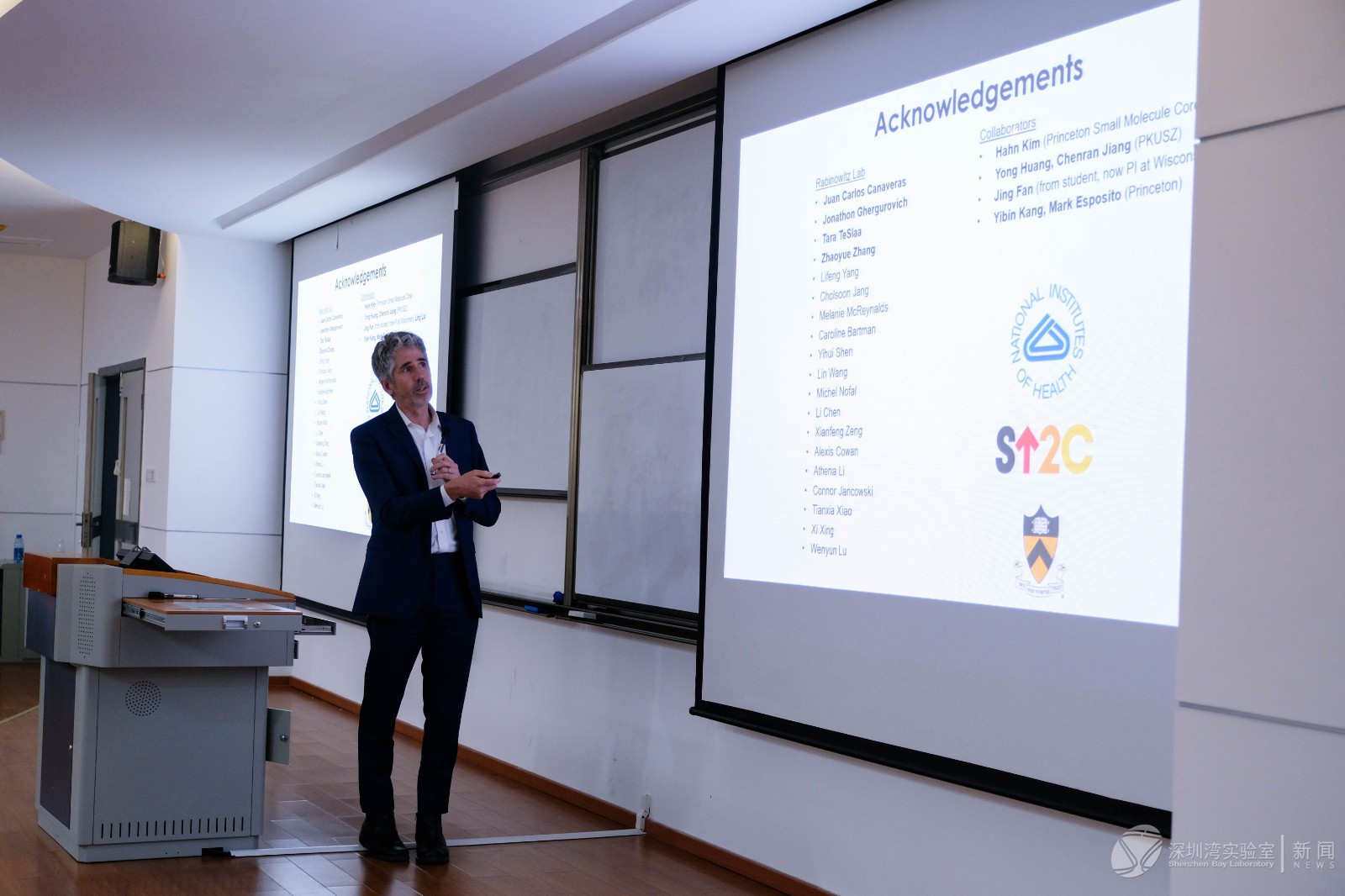 At the end of the forum, Tu Huan, the leader of Shenzhen Bay Laboratory, concluded his speech, expressed his warm welcome and heartfelt thanks to the participants, and hoped that all guests would help Shenzhen Bay Laboratory to flourish and achieve greater achievements in academic research and career in the new year.