---
The First Council of Pingshan Biopharmaceutical R&D and Transformation Center of Shenzhen Bay Laboratory was Established
On the afternoon of January 5, 2021, the first board of directors of the Pingshan Biomedical R&D and Transformation Center (hereinafter referred to as the "Pingshan Center") of Shenzhen Bay Laboratory was established and held its first meeting. The meeting elected the first governing body of Pingshan Center. Chairman: Wu Yundong, academician of the CAS Member, executive deputy director of Shenzhen Bay Laboratory; Vice Chairman: Chen Huaping, deputy district chief of Pingshan District; Tu Huan, deputy director of Shenzhen Bay Laboratory; members of the board: Sun Yongkui, academician of the National Academy of Engineering; Huang Ming, director of Pingshan District Science and Technology Innovation Bureau; Li Zigang, executive director of Pingshan Center; Huang Yong, director of Shenzhen Bay Laboratory's Beipu Joint Research Center. The establishment of the council will further clarify the construction plan, organizational structure, institutional system, spatial platform and other matters of the Pingshan Center, and promote its better and faster development. In 2020, Pingshan Center actively promoted the integration of industry, academia, and research, promoting the transformation of achievements. Cooperated with Shenzhen Technology University, Shenzhen Third People's Hospital, IFlytek, Xinhe Biology, China Resources Sanjiu, Bangtai Hesheng, Jianyuan Medicine and other university research institutes, medical institutions, biomedical enterprises and institutions, and established a total of 7 projects; The Chemical biology platform and Medicinal chemistry platform were initially constructed, and the preliminary research on the public service platform was completed; Apply for 22 invention patents and 3 PCT patents. In 2021, Pingshan Center will be committed to accelerating the transformation and technological upgrading of Pingshan biopharmaceutical achievements. Develop 8-10 core technologies for building small molecule and peptide drugs; Establish a comprehensive scientific database and a scientific literature library; Promote the construction of academician workstations and cultivate scientific and technological innovation teams; Actively expanding cooperation and exchange with biopharmaceutical enterprises, medical institutions, and university research institutes in national, provincial, municipal, and Pingshan areas, or providing technical support and public services; Conduct research on regional biopharmaceutical related enterprises and actively promote the incubation of technology enterprises; Establish an asset management and service company, and build a technology transformation investment and financing platform. In addition, the Pingshan Biopharmaceutical R&D and Transformation Center of Shenzhen Bay Laboratory will establish a high-level project evaluation mechanism, further focus on the transformation field, and actively promote the construction of incubators. We will also actively strive to establish a public service platform for biopharmaceuticals in Shenzhen, providing systematic, convenient, efficient, and open services to higher education institutions, scientific research institutions, biopharmaceutical enterprises, government departments, and the public within the Pingshan District Biopharmaceutical Innovation Industrial Park, becoming an important supporting force for promoting the development of the national level biopharmaceutical industry base in Pingshan District. Related background: Shenzhen Bay Laboratory is a Guangdong Provincial Laboratory jointly established by the Municipal Science and Technology Innovation Commission and the Shenzhen Graduate School of Peking University, which was constructed by our city. As one of the research institutions directly under the Shenzhen Bay Laboratory, the Pingshan Biopharmaceutical R&D and Transformation Center of Shenzhen Bay Laboratory undertakes the industrial transformation function. It will build 2 new drug R&D platforms, 2 pharmaceutical transformation platforms, and 4 public service platforms, and carry out research cooperation with prestigious universities such as Princeton University to promote the industrial transformation of basic research achievements of Shenzhen Bay Laboratory. It will become an important achievement display base for Shenzhen Bay Laboratory, serving as the
---
On the afternoon of January 2021, 1, the first council of Shenzhen Bay Laboratory Pingshan Biomedical R&D and Transformation Center (hereinafter referred to as "Pingshan Center") was established and held the first meeting.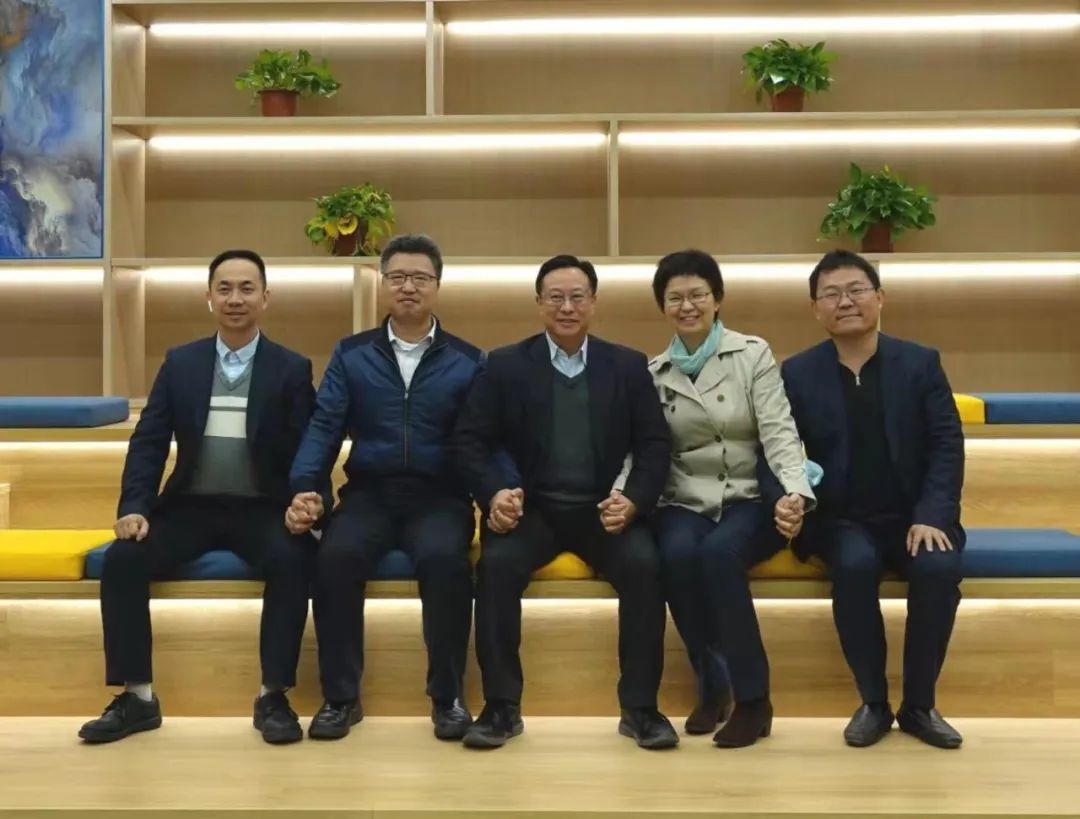 The meeting elected the first governing body of Pingshan Center. Chairman: Wu Yundong, academician of the Chinese Academy of Sciences and executive deputy director of Shenzhen Bay Laboratory, Vice Chairman: Chen Huaping, Deputy Mayor of Pingshan District, Tu Huan, Deputy Director of Shenzhen Bay Laboratory, Council members: Sun Yongkui, academician of the US National Academy of Engineering, Huang Ming, director of Pingshan District Science and Technology Innovation Bureau, Li Zigang, executive director of Pingshan Center, and Huang Yong, director of Beipu Joint Research Center of Shenzhen Bay Laboratory.
The establishment of the Council will further clarify the construction planning, organizational structure, institutional system, space platform and other matters of Pingshan Center, and promote the better and faster development of Pingshan Center.
In 2020, Pingshan Center actively promoted the combination of production, education and research to promote the transformation of achievements.
It has cooperated with Shenzhen University of Technology, Shenzhen Third People's Hospital, iFLYTEK, Xinhe Biotechnology, China Resources Sanjiu, Bangtai Hesheng, Jianyuan Pharmaceutical and other university research institutes, medical institutions, biomedical enterprises and institutions, and established a total of 7 projects; The chemical biology platform and the medicinal chemistry platform were preliminarily constructed, and the preliminary investigation of the public service platform was completed; He has applied for 22 invention patents and 3 PCT patents.
In 2021, Pingshan Center will be committed to accelerating the transformation of biomedical achievements and technological upgrading in Pingshan.
Develop 8-10 core technologies for building small molecule and peptide drugs; Establish a comprehensive scientific database and scientific and technical literature; Promote the construction of academician workstations and cultivate scientific and technological innovation teams; Actively expand cooperation and exchanges with national, provincial and municipal biomedical enterprises, medical institutions, universities and research institutes in Pingshan District, or provide technical support and public services; Carry out research on regional biomedical related enterprises and actively promote the incubation of technology enterprises; Establish asset management and service companies to build investment and financing platforms for science and technology transformation.
In addition, the Pingshan Biomedical R&D and Transformation Center of Shenzhen Bay Laboratory will establish a high-level project evaluation mechanism, further focus on the transformation field, and actively promote the construction of incubators. It will also actively strive to establish a Shenzhen biomedical public service platform to provide systematic, convenient, efficient and open services for colleges and universities, scientific research institutions, biomedical enterprises, government departments and the public in the Biomedical Innovation Industrial Park in Pingshan District, Shenzhen, and become an important supporting force for the development of the national biomedical industry base in Pingshan District.
Related Background:
Shenzhen Bay Laboratory is a Guangdong laboratory jointly organized by the Municipal Science and Technology Innovation Commission and the Shenzhen Graduate School of Peking University. As one of the research institutions directly under Shenzhen Bay Laboratory, Pingshan Biomedical R&D and Transformation Center of Shenzhen Bay Laboratory will undertake the function of industrial transformation, and will build 2 new drug R&D platforms, 2 pharmaceutical transformation platforms and 4 public service platforms to promote the industrial transformation of the basic research results of Shenzhen Bay Laboratory. It will become an important achievement display base of Shenzhen Bay Laboratory, provide important experience for the model exploration and system construction of Shenzhen Bay Laboratory, complement the whole process chain of production, education and research of Shenzhen Bay Laboratory, and provide strong research and achievement transformation support for the biomedical industry in Pingshan District.
Source|Pingshan District Science and Technology Innovation Bureau/Pingshan Biomedical R&D and Transformation Center