---
The main leaders of the Pingshan District Committee and Government conducted an investigation and research on the Pingshan High tech Zone's industry, university, and research base
11月22日,坪山区委书记陶永欣,区长李勇,科技创新局局长黄鸣,城投公司董事长高晓兵等到坪山高新区产学研基地考察调研。   陶书记此行的目的主要是考察基地展厅提升进度,实地查勘综合楼宿舍的选址,查勘学生活动操场的规划等;并与入驻项目代表进行会谈,了解入驻项目的进展,以及入驻项目对基地配套方面的诉求。   紧促的行程之中,陶书记一行抽出宝贵的时间,考察了坪山中心,并和坪山中心执行主任李子刚教授亲切会谈,李教授向陶书记汇报了坪山中心的发展现状和长远规划,陶书记对深圳湾实验室生物医药转化项目选择坪山表示赞许,认为生物医药行业选择坪山就是选择了未来,坪山区政府出台了促进生物医药产业集聚发展的相关扶持政策,在坪山可以享受大湾区深港合作的创新政策优势。陶书记对坪山中心项目的进度表示满意,并对坪山中心的未来充满期望。              出品 | PTMC文化创意工作室On November 22nd, Tao Yongxin, Secretary of the Pingshan District Party Committee, Li Yong, District Mayor, Huang Ming, Director of the Science and Technology Innovation Bureau, and Gao Xiaobing, Chairman of the Urban Investment Company, visited the Pingshan High tech Zone's industry university research base for investigation and research. The main purpose of Tao Shuji's trip is to inspect the progress of improving the exhibition hall of the base, conduct on-site inspections of the location of the dormitory in the comprehensive building, and survey the planning of the student activity playground; And hold meetings with representatives of the settled projects to understand the progress of the settled projects and the demands of the settled projects on the supporting facilities of the base. During the tight schedule, Tao Shuji and his team took valuable time to inspect the Pingshan Center and had a friendly meeting with Professor Li Zigang, the Executive Director of the Pingshan Center. Professor Li reported to Secretary Tao on the development status and long-term plan of the Pingshan Center. Tao Shuji praised the selection of Pingshan for the Shenzhen Bay Laboratory Biopharmaceutical Conversion Project and believed that the biopharmaceutical industry chose Pingshan for the future, The Pingshan District Government has introduced relevant support policies to promote the agglomeration and development of the biopharmaceutical industry, and can enjoy the innovative policy advantages of Shenzhen Hong Kong cooperation in the Greater Bay Area in Pingshan. Tao Shuji expressed satisfaction with the progress of the Pingshan Center project and full of expectations for the future of the Pingshan Center. Production | PTMC Cultural and Creative Studio
---
On November 11, Tao Yongxin, secretary of the Pingshan District Party Committee, Li Yong, mayor of the district, Huang Ming, director of the Science and Technology Innovation Bureau, and Gao Xiaobing, chairman of the city investment company, visited the production, education and research base of Pingshan High-tech Zone.
The purpose of Secretary Tao's visit is mainly to investigate the progress of the improvement of the exhibition hall of the base, the site selection of the dormitory of the comprehensive building, and the planning of the student activity playground. We will also meet with the representatives of the settled projects to understand the progress of the settled projects and the requirements of the settled projects for the supporting aspects of the base.
During the rushed trip, Secretary Tao and his entourage took valuable time to visit Pingshan Center, and had a cordial meeting with Professor Li Zigang, Executive Director of Pingshan Center, Professor Li reported to Secretary Tao the development status and long-term planning of Pingshan Center, Secretary Tao praised the choice of Pingshan for the biomedical transformation project of Shenzhen Bay Laboratory, believing that the biomedical industry chose Pingshan to choose the future, and the Pingshan District government issued relevant support policies to promote the development of biomedical industry agglomeration. In Pingshan, you can enjoy the advantages of innovation policies for Shenzhen-Hong Kong cooperation in the Greater Bay Area. Secretary Tao expressed satisfaction with the progress of the Pingshan Center project and was full of expectations for the future of the Pingshan Center.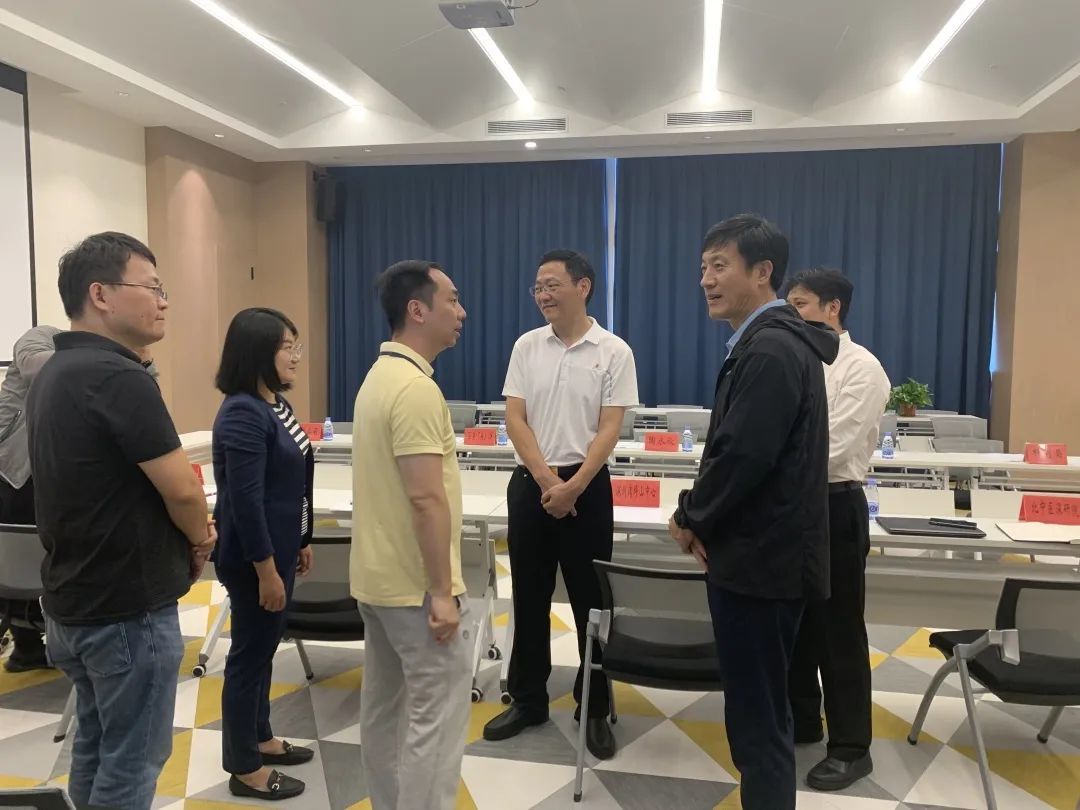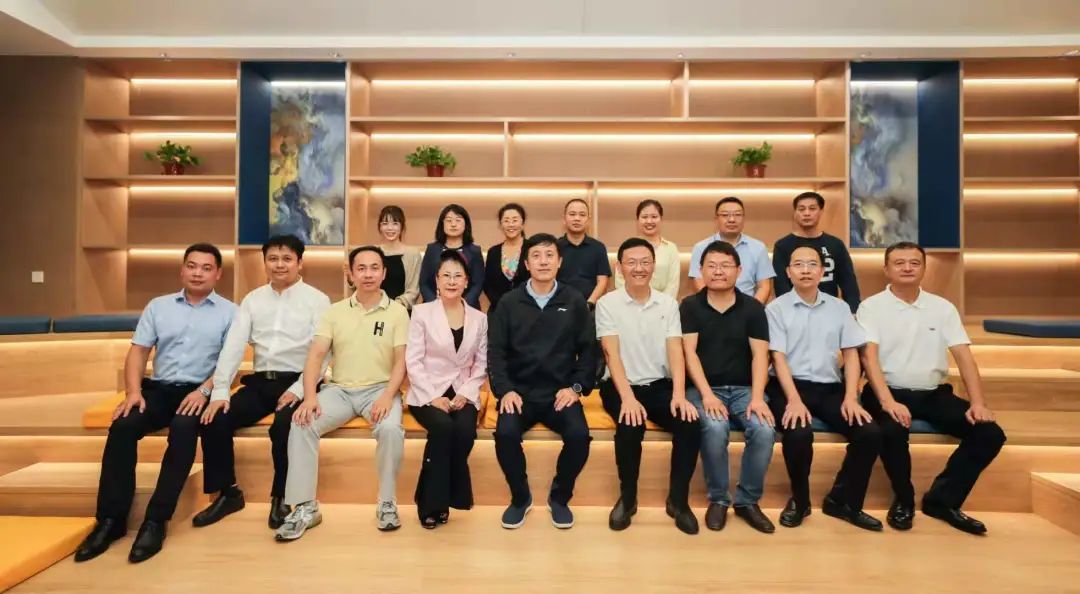 Produced | PTMC Cultural Creative Studio