---
If you are in full bloom, the breeze will come naturally./Remember Jiankangyuan Pharmaceutical's visit to Pingshan Center
健康元药业集团股份有限公司集团成立于1992年,历经数十年奋斗,现已成为国内大型综合性药业集团,旗下拥有太太药业、丽珠医药、海滨制药、健康药业、山东健康等众多知名医药企业。产品涵盖处方药、OTC及保健品三大领域,已成功推出太太口服液、静心口服液、鹰牌花旗参、丽珠得乐、丽珠肠乐、意可贴、丽珠威、倍能等知名品牌,并以出色的疗效和卓越的品质赢得消费者一致推崇。        11月18日,健康元药业集团股份有限公司高层领导莅临坪山中心参观考察,坪山中心主任涂欢携执行主任李子刚等有关人员亲切接待了来访嘉宾,并进行了真诚友好的会谈。        坪山中心主任助理陈杰安首先介绍了深圳湾实验室和坪山中心的建设目标、组织架构、国际合作、建设规划及技术优势等情况。会上双方探讨了生物医药全产业链前沿趋势,并就打通生物医药项目、产品、专业人才、资本、技术、信息等各类资源对接通道,促进各类生物科技创新资源高效、精准对接展开了交流。随后,健康元一行参观了坪山中心化学实验室和生物实验室。        近一个月来,陆续有行业专家、知名企事业单位负责人及有关领导到访坪山中心。坪山中心已经用自己的技术和人才及制度优势,吸引到行业有关人士的高度关注。   出品 / PTMC文化创意工作室Jiankangyuan Pharmaceutical Group Co., Ltd. Corporate group was founded in 1992. After decades of struggle, it has become a large comprehensive pharmaceutical group in China. It has many well-known pharmaceutical enterprises such as Madame Pharmaceutical, Lizhu Pharmaceutical, Haibin Pharmaceutical, Health Pharmaceutical, Shandong Health, etc. Our products cover three major fields: prescription drugs, OTC, and health products. We have successfully launched well-known brands such as Madame Oral Liquid, Jingxin Oral Liquid, Eagle Brand Ginseng, Lizhu Deli, Lizhu Changle, Yike Tie, Lizhu Wei, and Beineng, and have won unanimous praise from consumers for their excellent efficacy and quality. On November 18th, senior leaders of Jiankangyuan Pharmaceutical Group Co., Ltd. visited Pingshan Center for inspection. Director Tu Huan and Executive Director Li Zigang of Pingshan Center warmly received the visiting guests and had sincere and friendly talks. Chen Jie'an, Assistant Director of Pingshan Center, first introduced the construction goals, organizational structure, international cooperation, construction planning, and technical advantages of Shenzhen Bay Laboratory and Pingshan Center. At the meeting, both parties discussed the cutting-edge trends in the entire biopharmaceutical industry chain and exchanged ideas on opening up channels for the docking of various resources such as biopharmaceutical projects, products, professional talents, capital, technology, and information, and promoting efficient and precise docking of various biotech innovation resources. Subsequently, Jian Kangyuan and his delegation visited the chemical and biological laboratories of Pingshan Center. In the past month, industry experts, heads of well-known enterprises and institutions, and relevant leaders have successively visited Pingshan Center. The Pingshan Center has attracted high attention from industry insiders with its technological, talent, and institutional advantages. Production/PTMC Cultural and Creative Studio
---
Founded in 1992, Health Yuan Pharmaceutical Group Co., Ltd. has become a large-scale comprehensive pharmaceutical group in China after decades of struggle, with many well-known pharmaceutical enterprises such as Taitai Pharmaceutical, Lizhu Pharmaceutical, Haibin Pharmaceutical, Health Pharmaceutical, and Shandong Health. The products cover the three major fields of prescription drugs, OTC and health care products, and have successfully launched well-known brands such as Mrs. Oral Liquid, Jingxin Oral Liquid, Eagle American Ginseng, Lizhu Dela, Li Zhu Guo Le, Yi Kite Express, Lizhuwei, Beineng, etc., and won the unanimous praise of consumers with its excellent efficacy and excellent quality.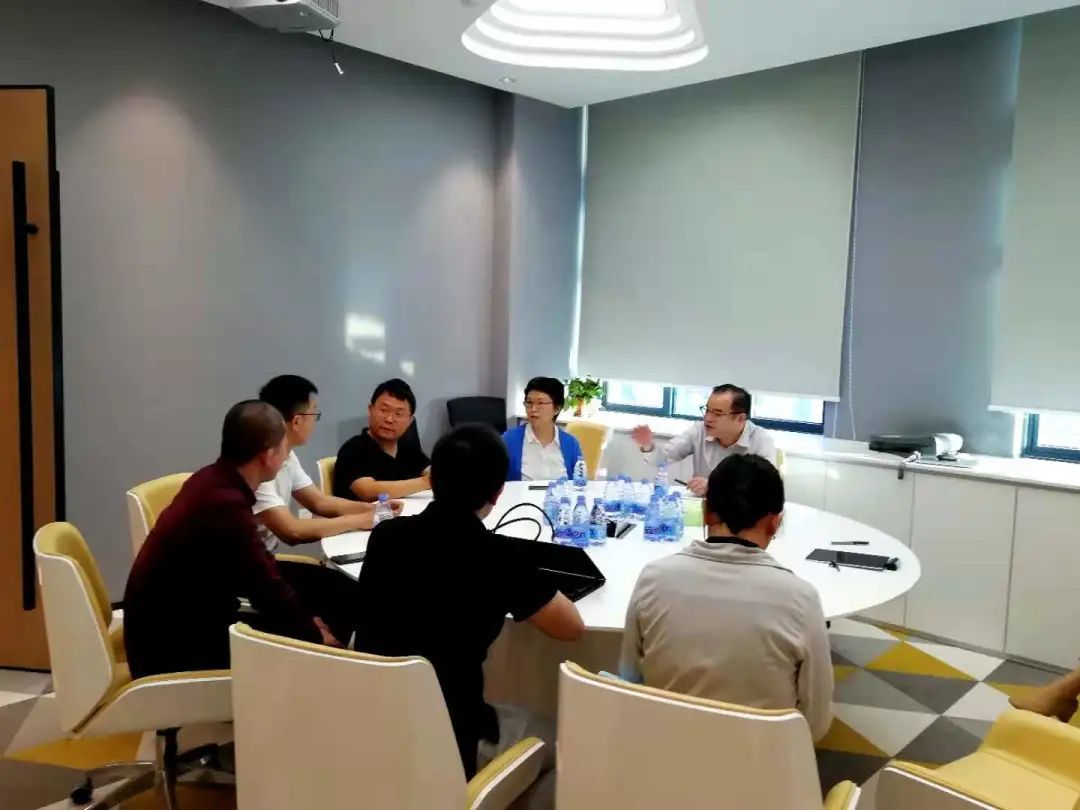 On November 11th, the senior leaders of Healthyuan Pharmaceutical Group Co., Ltd. visited the Pingshan Center, and Tu Huan, director of the Pingshan Center, together with Li Zigang, Executive Director and other relevant personnel, cordially received the visiting guests and conducted sincere and friendly talks.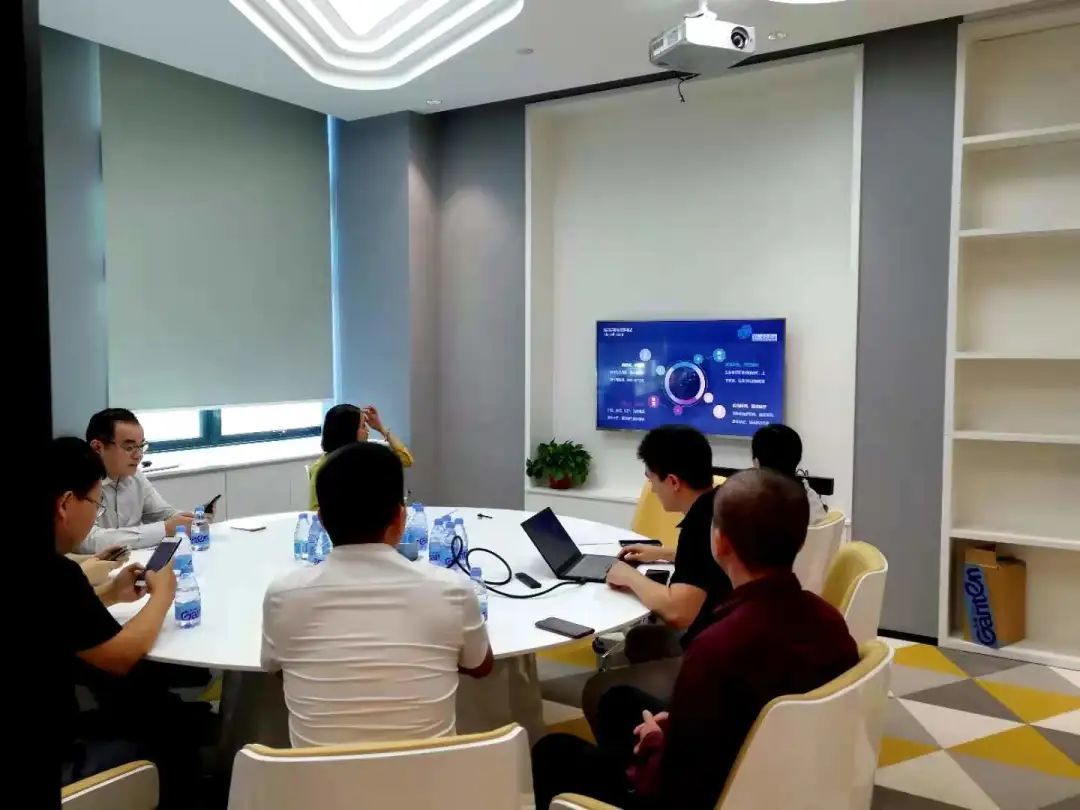 Chen Jie'an, assistant director of Pingshan Center, first introduced the construction goals, organizational structure, international cooperation, construction planning and technical advantages of Shenzhen Bay Laboratory and Pingshan Center. At the meeting, the two sides discussed the cutting-edge trends of the whole biomedical industry chain, and exchanged views on opening up the docking channels of various resources such as biomedical projects, products, professional talents, capital, technology, and information, and promoting the efficient and accurate docking of various biotechnology innovation resources. Afterwards, Health Yuan and his entourage visited the chemistry laboratory and biology laboratory of Pingshan Center.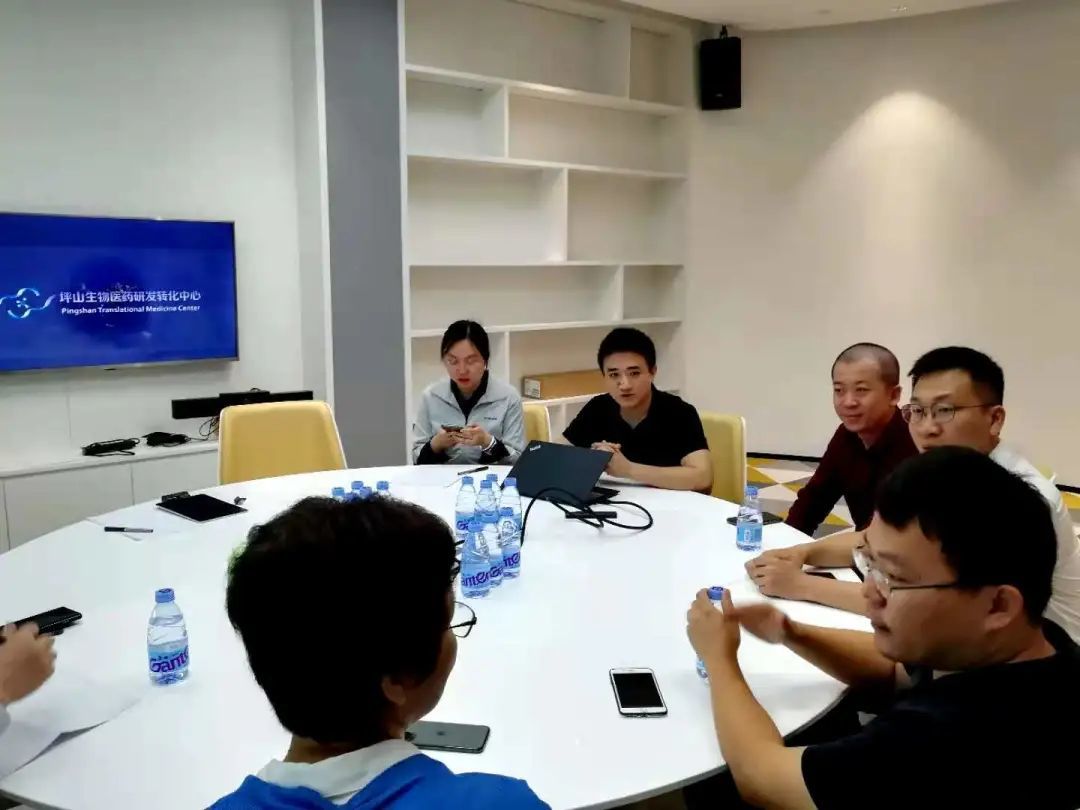 In the past month, industry experts, responsible persons of well-known enterprises and institutions and relevant leaders have visited Pingshan Center. Pingshan Center has attracted the attention of industry stakeholders with its own technology and talents and institutional advantages.
Produced / PTMC Cultural Creative Studio